It all came down to Game 7 in Los Angeles last night as the Houston Astros faced off against the LA Dodgers in the Fall Classic series decider.
With the series tied at 3-3, both sides had the winner take all mentality. The Astros chased their first ever World Series as a franchise, while LA looked for their first since 1988.
Little did we know at the time, but the game was won by the top of the second inning. The Astros pulled themselves ahead by five runs, thanks in part to George Springer hitting a lead off double, followed by a home run in his first two batting opportunities.
Even pitcher Lance McCullens notched up an RBI to get veteran Brian McCann home from third.
McCullens only got two innings in before he was replaced, hitting four batters in the process. In the bottom of the first, the Dodgers had the bases loaded thanks to McCullens but couldn't capitalise as the pitcher dragged his side out of a tough spot.
Yu Darvish was pulled in the bottom of the second by Dodgers manager Dave Roberts, also lasting less than two innings. With just five outs he was replaced by Clayton Kershaw, who instantly improved the Dodgers.
It begs the question: why wasn't Kershaw started in Game 7 of the World Series?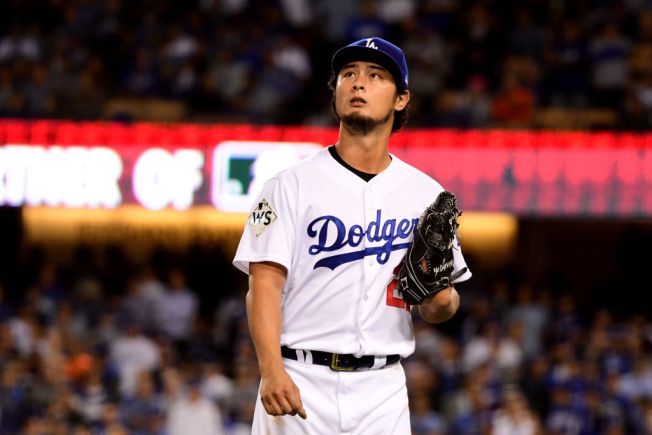 Ultimately, Kershaw's introduction was too late for Roberts' team who scored just one run and the Astros managed to clinch their first ever championship as a franchise.
Emotions flowed, not least from Carlos Beltran, who, after 20 MLB seasons, was a part of a winning World Series team.
Carlos Correa then proposed to his girlfriend during a television interview. Don't worry, she said yes.
The players spoke of how they were inspired by the people of Houston and their strength, togetherness and courage following the battle with Hurricane Harvey. Rightfully, they dedicated the win to the city. Nice touch.
Springer picked up the MVP award for a sensational series where he tied the record for most home-runs in a World Series. He looked nervous when he was first to be struck out in Game 1 – what a difference a few days make.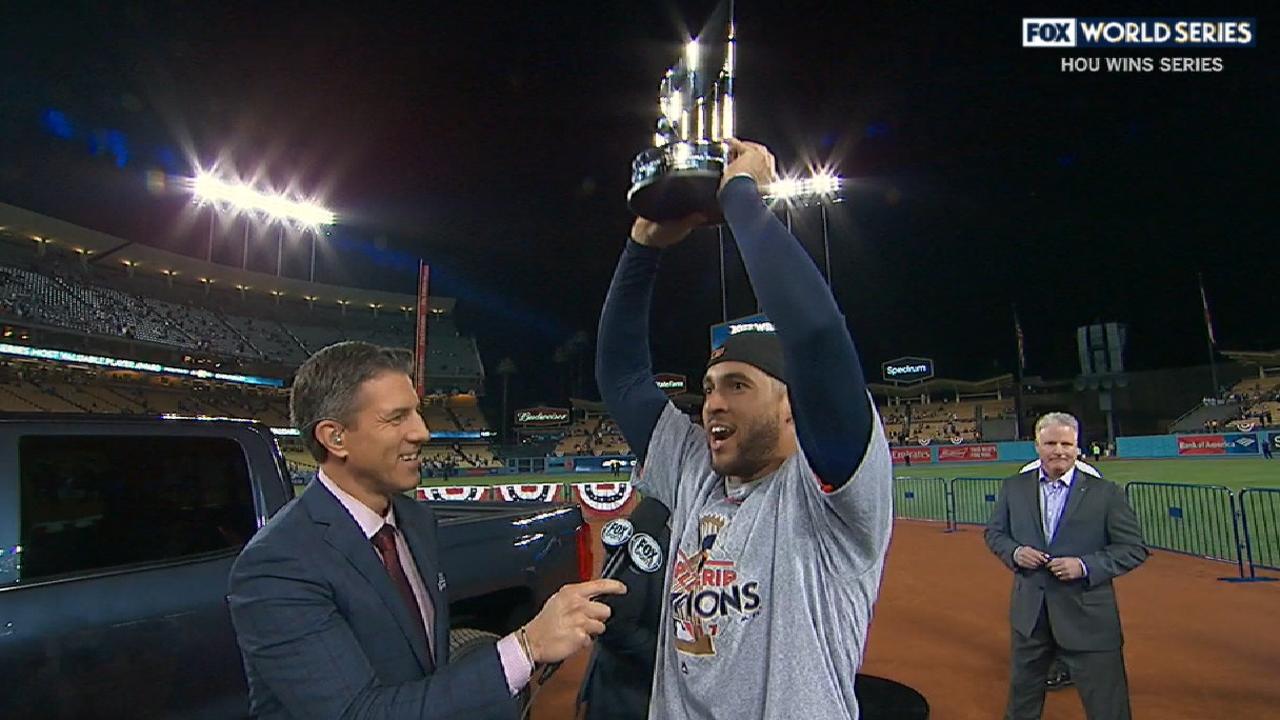 Congratulations to the Houston Astros on their World Series win in one of the most memorable Fall Classic's of all time.